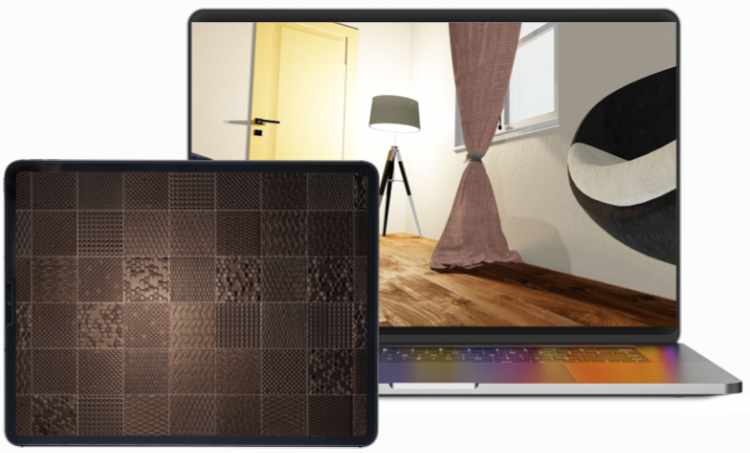 High-performing graphics engine.
See even the most detailed surfaces.
Users can appreciate every indivudual detail of a product, exploring structure, reflection, and material properties, all with the utmost realism.

Take your projects to the next level:
photorealistic rendering with V-Ray.
Import your TilePlanner projects into DomuS3D and use the V-Ray rendering engine to quickly generate photorealistic renderings.